JIA TAI Food Grade Buckets
JIA TAI's Food grade buckets are high-quality packaging solutions designed for the food industry.
JIA TAI's Food Grade Buckets undergo strict quality control to ensure that each bucket meets international food safety standards. With over 16 years of industry experience and a dedicated team of professionals, we provide our customers with high-quality Food grade buckets and comprehensive customer service.
By choosing JIA TAI's Food grade buckets, you can rest assured that you can rely on our expertise and experience to provide you with the best packaging solutions for your food products.
JIA TAI Food Bucket Features
Safety
We use food-grade polypropylene materials to manufacture food-grade buckets to ensure that our products meet food safety standards.

Durability
JIA TAI's food-grade buckets can withstand the shocks and stresses of everyday use and transport without deformation or rupture.
Sealability
JIA TAI food-grade buckets are equipped with reliable sealing lids & sealing systems to ensure that the food will not leak, get wet, or get contaminated.
Multi-Size
We offer various food-grade buckets in multiple sizes to meet different packaging needs.
Food grade materials
JIA TAI's food-grade buckets are made from high-quality food-grade polypropylene (PP) raw material to ensure food safety and hygiene. Polypropylene is a non-toxic, odorless material that does not cause any contamination or chemical reactions to food. It has excellent chemical resistance to acids, alkalis, and oils found in food, ensuring that the quality and taste of the food are not compromised.
Polypropylene is also resistant to high and low temperatures, making it suitable for storing and transporting a wide range of foods, whether frozen or tropical fruits. Because it is an environmentally friendly and recyclable material, it meets food safety and environmental requirements, making JIA TAI's food-grade buckets a safe and reliable food packaging option.
Food-grade production workshop
JIA TAI has a state-of-the-art food container production workshop equipped with 15 sets of advanced production equipment, specializing in producing food-grade containers. We can meet the production needs of different types and sizes of food-grade buckets. Whether for small retail packaging or extensive industrial use, we can provide high-quality food container solutions to meet the diverse needs of our customers.
The production workshop strictly enforces hygiene and cleanliness standards to keep the workshop environment clean and tidy to ensure the hygiene and safety of our products. We regularly maintain and clean our production equipment and workshop to ensure stable operation and high production efficiency.
Customisable options
JIA TAI food-grade buckets offer a wide range of customisable options to meet the different needs of our customers and unique brand identity.
Customised Sizes: We can customise food-grade buckets in different sizes and capacities according to your needs.

Shape Design: In addition to regular round and square buckets, we can also provide other shapes of food containers, such as oval, shaped, etc., to highlight the characteristics of your products.

Printing Customisation: We have advanced technologies such as Screen Printing, Thermal Transfer Printing, In-Mould Labelling, etc. We can customise the containers with personalised logos, patterns and messages according to your design and requirements.

Colour Options: We offer various colour options to match your food-grade buckets' brand image and attract consumers' attention.
Our professional team will support and advise you to ensure the customised food-grade buckets meet your requirements and expectations. Work with JIA TAI to make your food-grade buckets the perfect ambassador for your brand!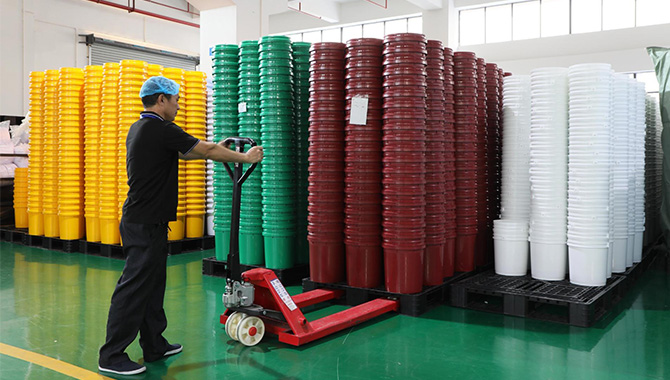 Choose JIA TAI Food Grade Buckets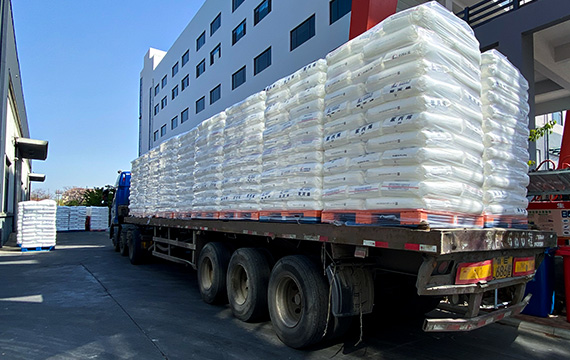 Choosing JIA TAI food-grade buckets is an intelligent choice. Our food-grade buckets are made from premium polypropylene (PP) and other raw materials to ensure safety, hygiene, and compliance with stringent food safety standards.
With state-of-the-art equipment and technology, our food container manufacturing facility offers customized options in various sizes and shapes to suit different uses and needs. In addition, we also provide customized printing services, allowing your brand logo and message to be perfectly displayed on the buckets, highlighting the uniqueness of your brand.
JIA TAI food-grade buckets offer excellent durability and sealing to ensure the freshness and safety of your food products.
We are committed to providing our customers with satisfactory solutions to ensure that your products stand out in the market and win the trust and love of more consumers.
Contact us and let our team bring tremendous success to your business!
Food Grade Bucket Application Scope
Food Storage & Packaging
JIA-TAI food-grade buckets have good sealing performance, effectively preventing moisture, contamination, or leakage of food and maintaining the quality and taste of food. It can better store and package: edible oils, food additives, frozen foods, and other foods.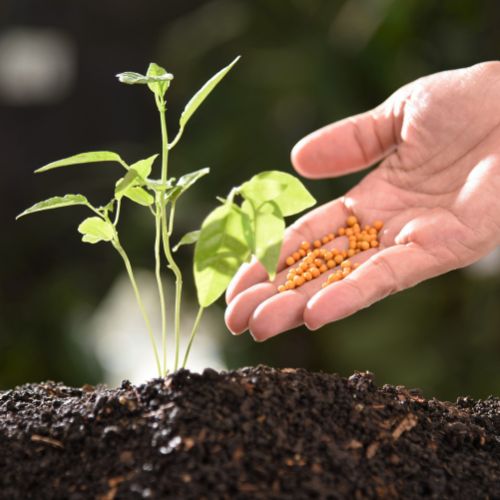 Agriculture
The versatility of food-grade buckets can safely and hygienically store and package various agricultural products and supplies such as feed, fertilizer, pesticides, jams, honey, and more. Their durability and airtightness ensure that products remain fresh and safe during storage and transport.
Livestock Raising
Food-grade buckets can be used to store and package animal feeds, such as grains, feed pellets, feed cubes, etc., to ensure the quality and freshness of the meal. Also, food-grade buckets can be used to store and package animal health products, feed additives, and other products in liquid or powder form.
Aquaculture
Food-grade buckets can be used to store and package feeds, such as fish food, shrimp food, etc., to ensure the freshness and nutrition of the meals. In addition, food-grade buckets can also be used to store and package nutritional additives, water quality regulators, etc., in aquaculture.
"Our jam production company has been using JIA TAI's food-grade buckets. They have a reliable seal that ensures the jams do not leak and get damp, keeping the food's original flavor. We also customized the printing on the buckets to make our brand stand out in the market. Thanks to the high-quality food-grade buckets from JIA TAI, our products are performing even better in a competitive market!"

Maria Santos

"JIA TAI's food-grade buckets are fantastic! We use them for storing feed and fertilizer in our agricultural production, and the seal is excellent, completely preventing moisture and contamination of the food. Their durability and high quality ensure our produce is always fresh and safe. Thank you so much, JIA TAI, for providing us with great food-grade buckets; we will always choose them!"

Sofia Reyes

"As an orchardist, we need reliable food-grade buckets to store our picked fruits. JIA TAI's buckets are perfect for our needs; they are durable and effective in keeping the fruits fresh and sweet. We are very pleased with the quality and performance of JIA TAI's food-grade buckets and thank them for providing us with such a quality product!"

Emily Johnson